some Free Christian Business Resources for Business Development, Sales, & Leadership...
Facilitator's Guide to The Good Book on Business.
A free study guide for a small group facilitator to help him/her run 10 meetings on The Good Book. Free with purchase on the Good Book purchase page. Delivered at the time of purchase of the book.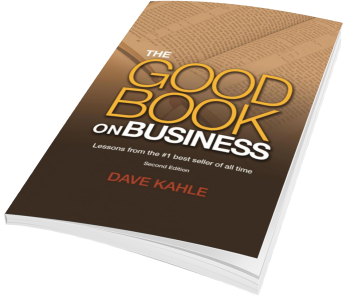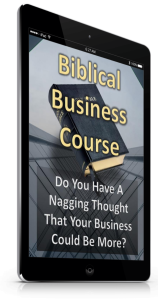 Free Biblical Business Mini-Course
Christian Guide to Financing Business Growth
An E-book that delivers some creative ways to finance a business.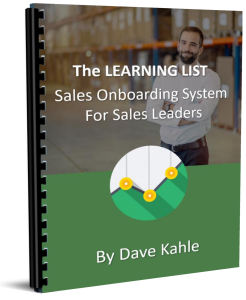 Learning list - OnbOard Management
A new management tool to help you onboard new employees with ease, while taking your organization's ability to learn to a higher level. Delivers our proprietary tool – a learning list.
Profile of a Professional Sales Manager
An E-book that describes the characteristics and practices of the best manager I ever had and then generalizes them to lessons for sales managers today.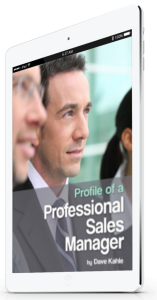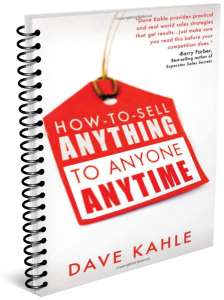 How to Sell Anything to Anyone Anytime Self-Assessment
Based on the book by the same title, this self-assessment measures the reader's implementation of the best practices and systematic approach  discussed in the book.
The Five Most Common Mistakes Distributor Salespeople Make, and How to Avoid Them
For salespeople: A free eBook to help salespeople in distributor sales.
www.davekahle.com/5-most-common-mistakes-of-distributor-salespeople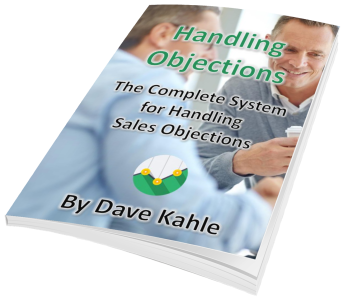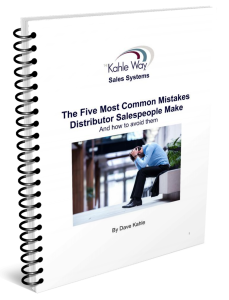 The Five Most Common Mistakes Distributor Salespeople Make, and How to Avoid Them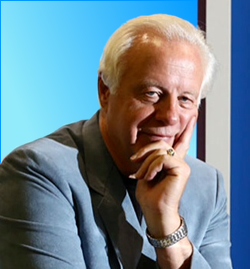 Dave Kahle has been a Bible teacher, elder, house church leader, short-term missionary, and Christian executive roundtable leader. For 30 years, he has been one of the world's leading authorities on sales and sales systems. In that regards, he has spoken in 47 states and eleven countries and has authored 13 books, several of which have been translated into eight languages and are available in 20 plus countries. He has personally and contractually worked with over 539 different businesses and focuses on helping his clients add $100 million in new revenue and 1,000 new jobs each year.