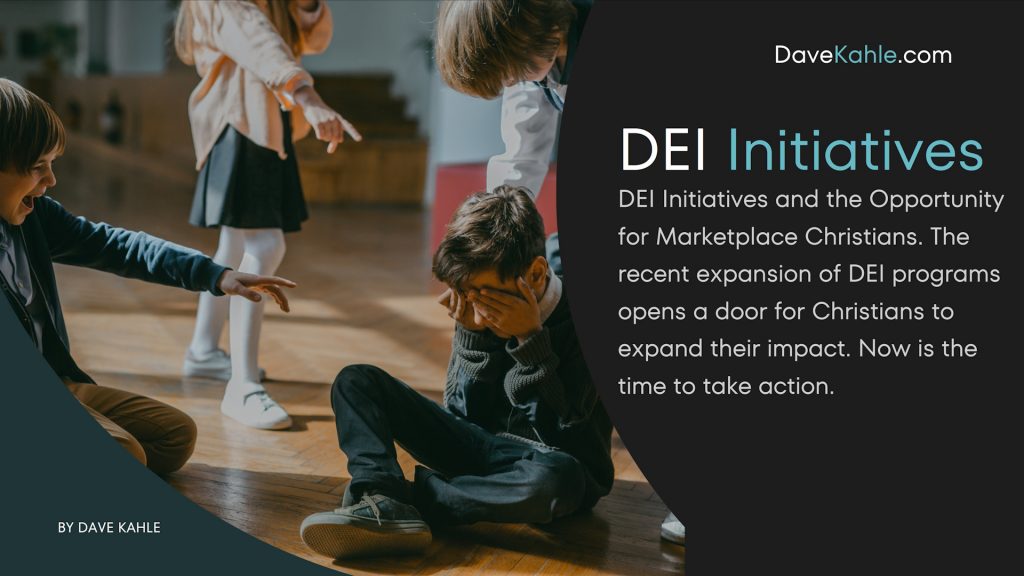 Does the spread of DEI initiatives in the corporate world open a window of opportunity for marketplace Christians?
           In one of my recent CBIG (Christian Business Impact Groups) group meetings, one of the  members, a high-placed executive in a large organization, remarked that, in his company, the DEI initiatives have meant that 'anything goes."
           "If you want to have a support group of people who identify as cats, you can."
           Another CBIG member, also an executive in a good-sized organization, agreed. In his company, the boundaries had dissipated, and it was possible to create almost any kind of group.  
           In that environment, and in others which are caught up in the same trend, Christians who before were hesitant to be vocal about their faith, now have an open door to visibly express their faith.  The same mindset that allows support groups for cat-people allows prayer groups for Christians. 
           This represents a rare opportunity for marketplace Christians to gather together with other like-minded people to publicly express their faith and join in prayer for the company, the industry, their families and the country. 
           There may never be a window of opportunity this wide open for the rest of your lifetime.  Now is the time to jump in and create something in your organization.
           You may want to read this additional short blog post: Can you be a Kingdom Influencer.